Repertoár - Az ellentétek harmóniája kiállítás
25 éves retrospektív kiállítás
KATTI ZOÓB - PREMIER - THE HARMONY OF OPPOSITS
The mission of the Katti Zoób fashion house is to keep the sophisticated craftsmanship of salon culture and haute couture alive. The superfine leather appliqué made over several days and applied to organza, the suede inlay inspired by an 18th century story, gorgeous fur intarsia depicting roses, or hundreds of beads sewn on one by one, not only represent the best of handcrafted techniques, but grow way beyond the confines of fashion and becomes a medium of cultural messages.
Kati Zoób consciously strives to find the link between art and fashion, to allow the synergies to evolve, regardless space or time. The clothes were inspired by Art Deco, folk art motifs, 18th century furniture inlays, Renaissance tapestries, the splendour of the Hungarian coronation mantle, and the fairytale world of Anna Lesznai.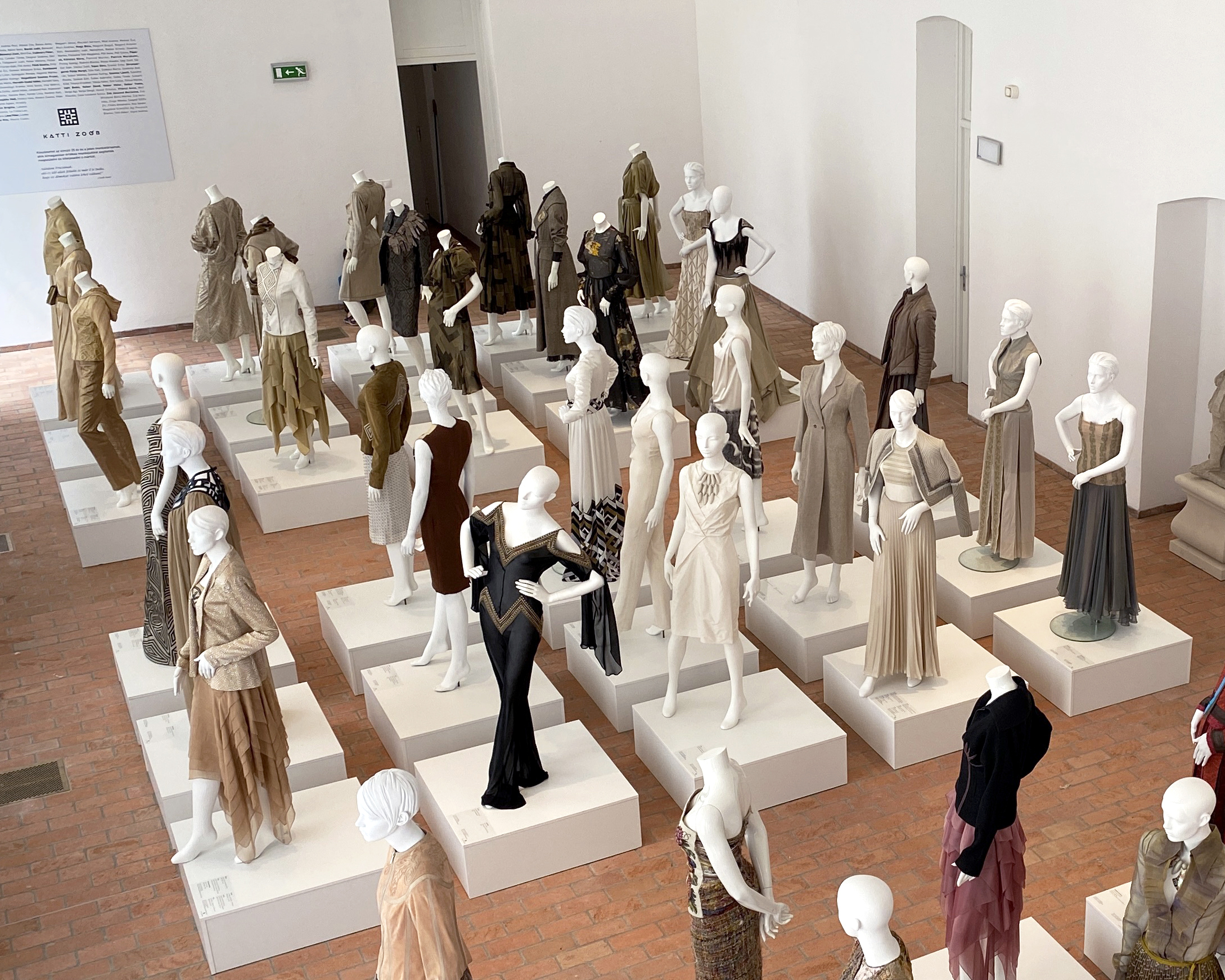 An embroidered silk trimming of a 18th century carriage blanket, a textile woven with Arabic calligraphy, an artfully worked piece of an old Hungarian folk costume or decorative tapestry pillow made by the designer's mother. Found treasures that have a tale to tell on their own. When combined with modern materials, they morph into a new, unusual context. In adept hands these special, old pieces take on an unrepeatable unique form and living on as part of a new story.
Wonderful dreams only become wonderful reality in wonderful hands from wonderful materials. A custom made fabric woven in an old Italian manufactory dazzles as much as a fabric made with a modern technique from a dramatic blend of silk and fishing line. Laminated fine linen, copper-woven, multi-layered pure silk, fine devoré organza, butter-soft golden nappa leather represent such quality and requires respectful handling that they only come to life in a expert hands.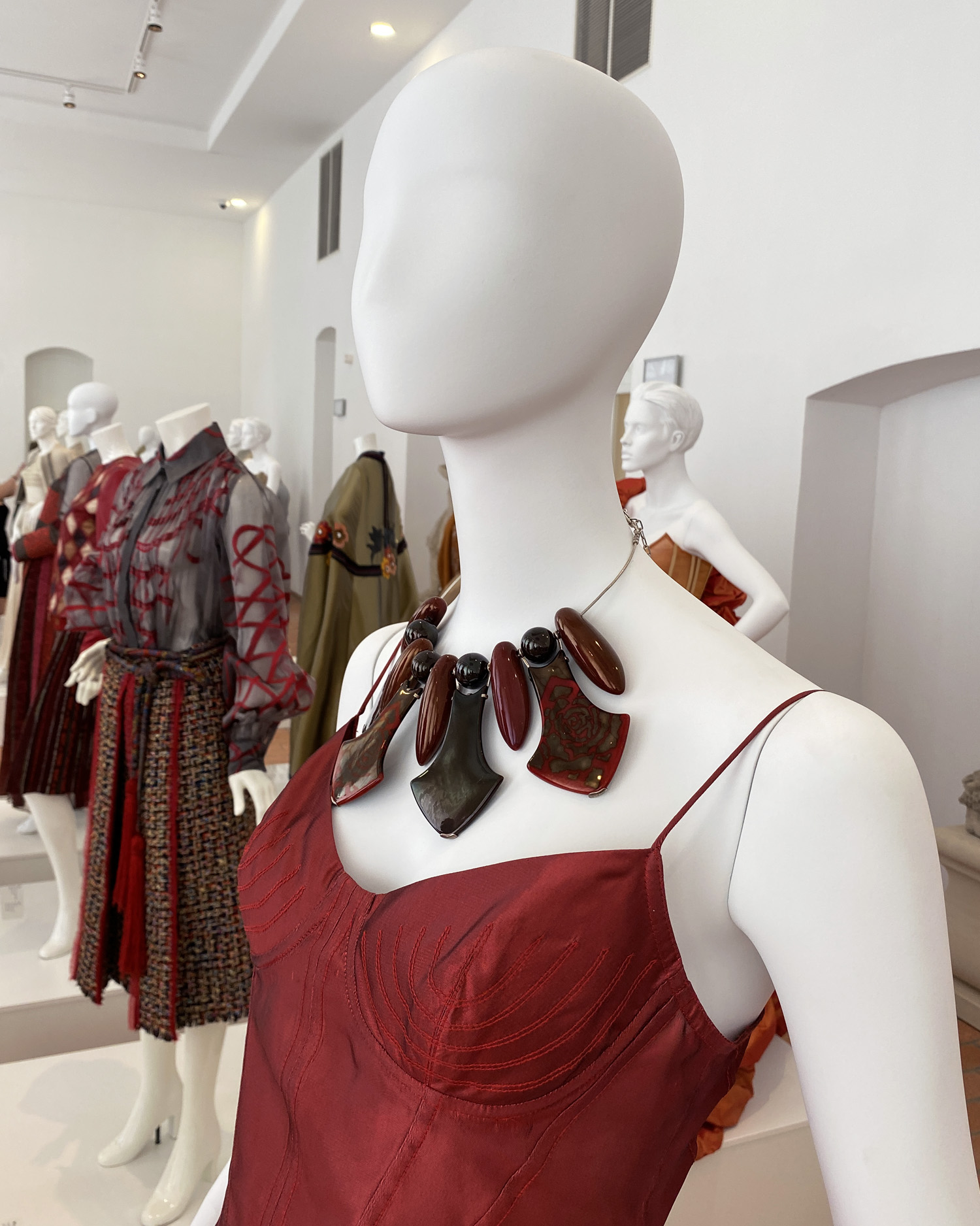 The harmony of opposites is also apparent when the organic and the geometric elements come to play in patterns. From plant motifs to alternating the scales of a circle and to handwriting, ornamentation appears in innumerable variations and executed in the most varied techniques.
A poem from the designer's daughter comes to life with flocking, circles with jacquard weaving or organza appliqué, a rhombus with leather inlay and lines with ribbon embroidery adorn the pieces.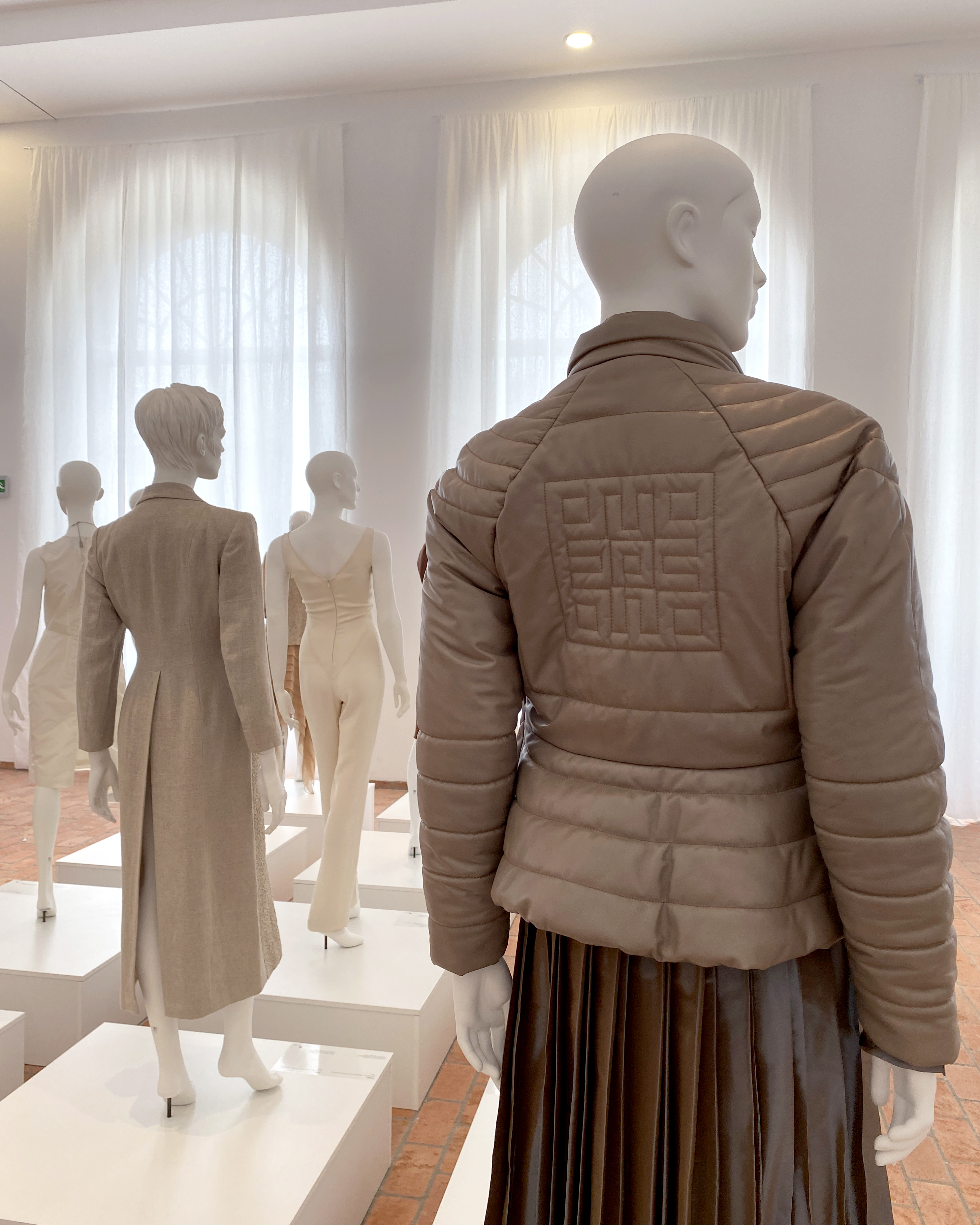 In the past decades a system of symbols has developed; recurring motifs, favored print and even the logo of the brand grew from this set of elements. These are then embroidered in leather, quilted on satin, printed on silk, woven into wool and painted on porcelain. The square, the rose, the panther, and a donkey reappear throughout the collections. Sometimes one or another goes into the background just waiting to take central stage in the next season, but their relevance is never lost.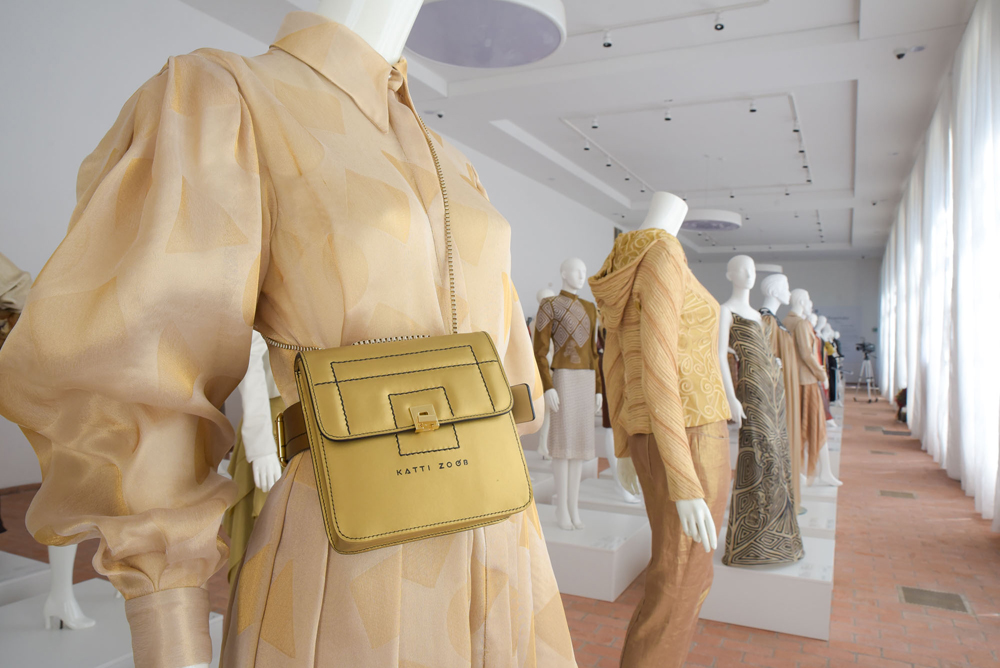 The clothes created in different periods of time are arranged in thematic groups and come into a magical interaction, as one present-day, unified and exciting contemporary collection. The pieces - that toured Paris, London and Shanghai - become a timeless classic, following the concept of curator Szilard Kiss.
After the 25th anniversary of the KATTI ZOÓB fashion house exhibition held in the Pesti Vigadó, now, visitors can see a dazzling 106 installation in the Baroque-Rococo setting of Eszterháza, in the Orangery House.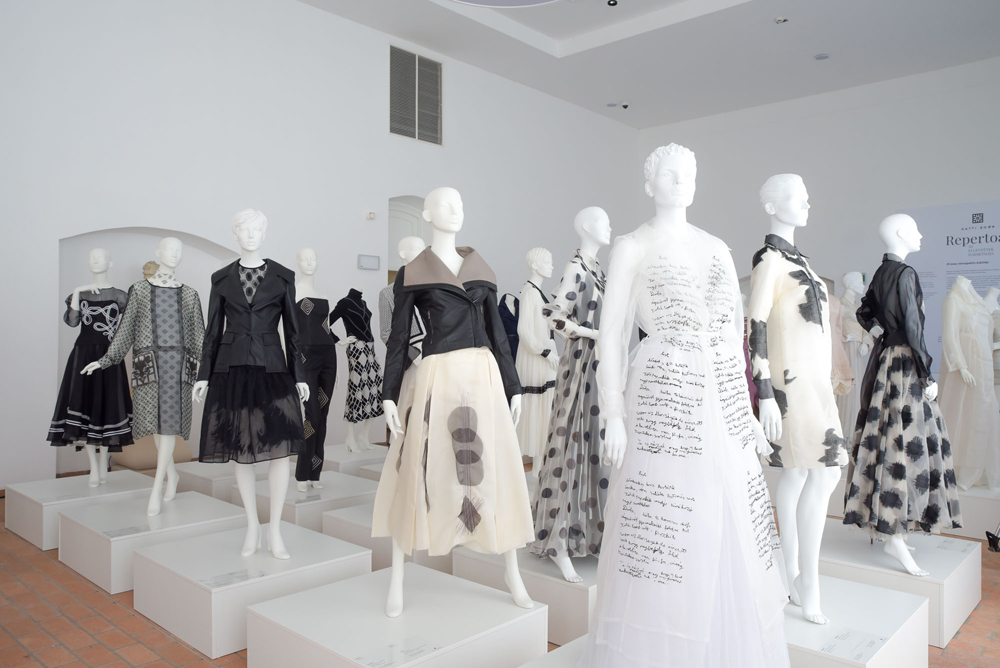 Eszterháza Kulturális, Kutató- és Fesztiválközpont Közhasznú Nonprofit Kft.